Birdie Vinos Group: distribution and retail sale of wine, cavas and champagnes on the Costa del Sol.
At Birdie Vinos the family spirit with which we began in 1989 is still very much alive. At the helm of the company is a couple, Jeanett Lorentzen and Ivan Sanchez, who together run this business dedicated to the distribution and retail sale of wine, cava and champagne on the Costa del Sol.
But Birdie Vinos is something more. Here is where we can discover the latest and best wines, cavas and Champagnes. The most important DO Spanish wines are represented by their best vineries and an outstanding range of international wines are available.
Here, in one of the best wine merchant's on the Costa del Sol, we can enter the impassioned world of wine and be delighted by the treasures of flavour and aroma which every good wine possesses.
Our Restaurants
Ristorante San Martino
 952 832 702

 visit website
Café Bistró San Martino
 952 832 468

 visit website
Trattoria La Bella Fiastra
 952 832 009

 visit website
The Steakhouse Elviria
 952 46 20 74

 visit website
El Barracón de las Tapas
 952 83 21 18

 visit website
Installations
Our Shops
Our shop is to be found in Mijas Costa, between Malaga and Marbella. See the Map
Our Marbella Shop  SEE THE MAP
Distribution
We have 350 sq.m. of which 200 are dedicated to display throughout the year of over 500 listings of wines, cavas and champagnes as well as a small but select range of liqueurs, spirits and fortified wines.
There is an 80sq.m. Tasting room ready with everything necessary for wine tastings, tasting courses and small events.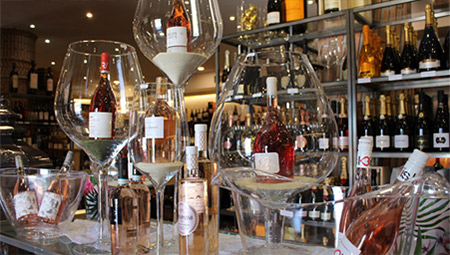 The rest of the space is reserved for wine accessories and decorative items, and here you will find glassware, decanters, corkscrews, wine accessory gift packs, napkins, candles, cheese plates, wine coasters and peppermills etc, all you need for a great present.
Great vintages of the different wine areas, top wines and the most awarded have their place in our "Graveyard" where they enjoy ideal temperature and humidity.
Gifts
We are delighted to attend to your needs for business gifts or special occasions. Preparing a gift (gift presentation) needs painstaking care and great dedication. Of course with gifts, what is really important is within, but nevertheless what attracts us is its presentation. For that reason we at Birdie Wines of the world will personalise your gift.
Our Warehouse
Our main preoccupation is to guarantee the quality of our wines, and so we treat their storage conditions seriously. They are stored in an underground cellar where they are kept in optimum conditions throughout the year, away from noise and other factors which could adversely affect their condition. This is the only way to assure their optimum development.
Conditions in our cellar
The temperature varies between 10 and 18 degrees centigrade.
The relative air humidity is 70%.
All bottles are stored horizontally.
There are no extraneous smells.
There is no noise.
The whole cellar is correctly ventilated.
Services
Birdie Vinos offer personalised and specialised services such as:
For the Trade
Full range of Spanish and international wines.
Distribution of leading international brands as Costa del Sol agents.
We cover the area from Nerja to Estepona.
Personal attention. We come to your restaurant or Hotel when you need us.
Four-person trade team all qualified and experienced with knowledge of the world of wine and the on-trade.
Our warehouse, being subterranean, maintains a stable temperature all year round, optimal for the quality of the wines.
Delivery service. We have our own vans.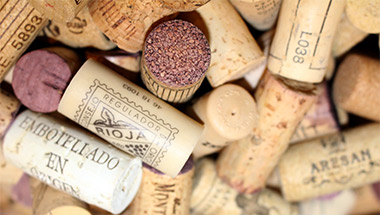 For the public
Fantastic range of Spanish and International wines.
Our qualified staff can help you in up to 8 languages.
We offer impartial advice for the selection of wines for any kind of celebration (birthdays, weddings etc.) Tasting can be arranged.
We arrange wine tastings in our tasting room where we can sit apx. 30 people.
Delivery service to your house.